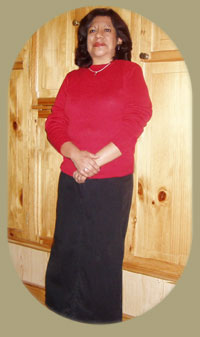 Mrs. Gladys Jimenez has been working with the deaf at Efata Christian School since the year 2000.
She received the Lord Jesus as her Savior in 1973, and after many years of practicing psychology she surrendered her life to Jesus and began working full-time in the ministry.
On March 14, 2004, the Lord gave her back her life after she suffered a bronchial respiratory attack that placed her at the point of death.
Mrs. Gladys says, "I thank God for giving me a new opportunity to serve him."
Currently her two children are studying in a Baptist seminary, preparing to serve the Lord.